TEACHER RESOURCES
Teachers can download a FREE units for the English curriculum based on The Deep Enders. As well as dealing with Aboriginal and refugee issues, the book will be particularly topical over the next year, with the 75th anniversary of the attacks on Pearl Harbor, Darwin and Broome on the horizon.
Download PDF English (stage 4) unit for high school students here: TheDeepEndersYear7EnglishUnitCreatingaMagazine
Download PDF English (stage 3) unit for younger readers here: 
The Deep Enders English unit.
Book club resources for adult readers coming soon.
Librarians, principals and teachers, we value your thoughts on this resource and aim to improve/add additional units as we go. Please leave any feedback here.
If you need copies of The Deep Enders for your class or library, please contact Distribution and we will be able to help.
AUTHOR TALKS
Dave has 20-years experience as a public speaker, particularly to students, and may be available to do an author presentation to your class, school assembly or library. For any inquiries, contact here.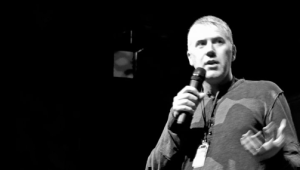 SCHOOL REFERENCES
STUDENT REVIEWS of Dave's schools sessions CLICK HERE
TEACHERS' REFERENCES from Dave's school talks below: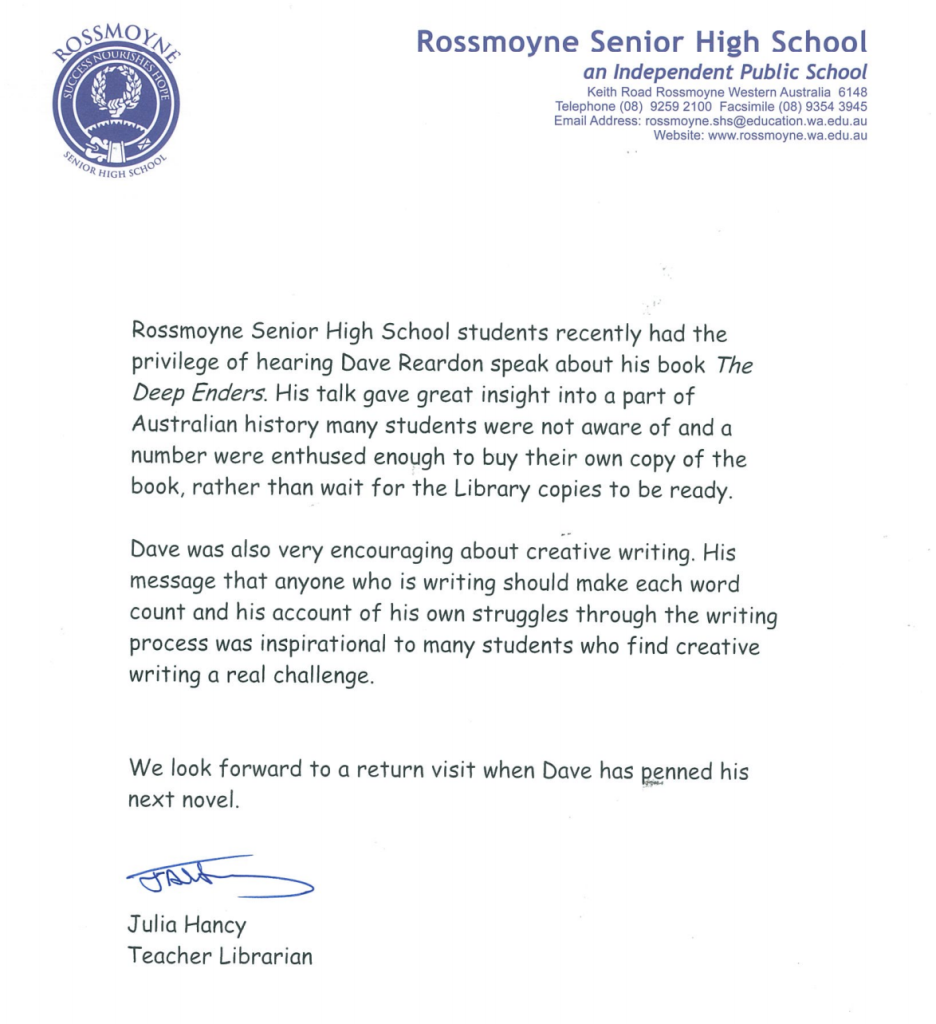 ST PATRICK'S COLLEGE, SUTHERLAND NSW