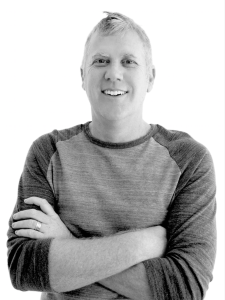 Hi, I'm Dave … I'm a writer, journalist, speaker, husband, proud dad & somewhere along the line I inadvertently became a YouTuber too.
I was a reporter for 10 years, covering crime, politics and crocodile attacks for major Australian and international newspapers. I loved meeting amazing people (most of them unsung heroes) and also got to swim with dolphins (and from sharks). After that I worked full-time with youth and ran an organisation that, amongst other things, staged all-ages concerts with artists such as Guy Sebastian and Switchfoot.
More recently, much of my energy has been directed online, working with my super-smart wife Ann Reardon to produce HowToCookThat – one of the world's favourite cooking shows with 2.5M subscribers and 20M viewers each month.
Along the way, I've ghostwritten books for some great people, had a non-fiction leadership book published and branched into the mysterious world of Young Adult fiction for my first novel 'The Deep Enders'.
This blog is a bit of a window into my world and my writing. Feel free to follow me on Instagram/Twitter (@docreardon) and enjoy our family's kitchen adventures at howtocookthat … here's a recent one below!